Home Health Care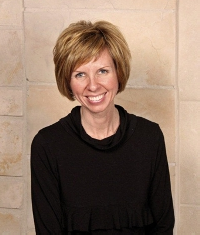 Welcome! My name is April Corey, owner of Care by April which was founded in 2007 as a result of my love and passion for helping the elderly, and those with special needs. We provide private non-medical home care to Des Moines and Ankeny residents, who need assistance with everyday tasks of daily living that have become unmanageable with age or a medical condition.
Whether our clients are at home, in Independent/Assisted Living or under the care of Hospice, Care by April is there with compassion, reliability and a dedication to give our best.   
I appreciate you visiting, and would like to answer any questions you might have. You may reach me through call or text at (515) 326-2001 or email at april@carebyapril.com. I welcome the opportunity to learn more about you and your family and how our In-Home services can help bring relief and peace of mind.   
Warm Regards,
April Corey - Owner
Our hours of operation are from 6:00 am to 6:00 pm.